WORLD TRADE CENTER CHANDIGARH
The World Trade Center Association is a global network of office complexes across 323 cities in 88 countries and serve over 1 million business . Headquartered in New York ,USA . Objective of WTCA to promote prosperity through international trade by providing a host of reciprocal services to help foster partnerships through trade information and market research services for local business knowledge ; trade education services ; expo and conferencing facilities ; short term office space ; stay facilities and much more .
We are here to listen you
Type : Lockabale
Size: 2500/3000 sq.ft & More..
Configuration: Ground+14
Tower : Signature

Price : Rs 8250 /- Per Sq.FT
( From 5th to 9th Floor)

Expected Offer of Possession 2022

WTC Chandigarh Office Spaces
Type : Lockabale / Unlockable
Size: 500 / 1000 sq.ft
Configuration: Ground+12
Tower : A-B-C
Price : Rs 7450* /- Per Sq.FT
Expected Offer of Possession 2022
Type : Lockabale / Unlockable
(Fully Furnished )
Size: 500 / 1000 sq.ft
Configuration: 3rd Floor
Tower : B
Price : Rs 8900* /- Per Sq.FT
Expected Offer of Possession 2022

Fully Furnished Pre-Leased Spaces with ₹ 55 per sq.ft
Type : Multiplex Screens
Total : 8
Minimum Size : 4671 Sq.Ft
Price : Rs 10000* /- Per Sq.FT
*** Multiplex already In Tie up with INOX For 21 Years lease
RETAIL
Type : Retail Showrooms G+2 | Floor Wise
Size Starting from : 1000 q.ft
Configuration: Ground/First/Second
Tower : A-B-C
Price Starting From : Rs 8000* /- Per Sq.FT
Expected Offer of Possession 2022
Type : Serviced Suits/Serviced Apartments
Size: 880/ 1035 sq.ft
Configuration: Ground+12
Tower : D
Price : Rs 6250* /- Per Sq.FT
Expected Offer of Possession 2022
World Trade Center at Mohali Aero city Road is a design wonder, a mix of modern architecture and thoughtful planning, together with the right amenities . It is a vision to offer commercial real estate investment opportunities comprising of world-class offices, retail spaces, serviced apartments, food court and multiplex. WTC Chandigarh is being developed by viridian red reflect and complements the lifestyle trends with an international touch .
The location of WTC Chandigarh is superb with close to Chandigarh International Airport and located next to IT City Mohali, the connectivity is simply unbeatable.
WTC Chandigarh will act as a major catalyst to financial development and economic growth of the Tri City Region (Chandigarh,Mohali,Panchkula) and is expected to bring Chandigarh on a global platform. The presence of a World Trade Center facility will further strengthen regional strategies to develop export-oriented economic zones by attracting foreign business and multinational companies to the region. In addition, the service offerings of WTC Chandigarh will improve the local business competitiveness and increase foreign direct investments .
Located opposite the international Airport , World Trade Center Chandigarh forms first point of arrival from the Chandigarh International Airport. The high profile brand name, the multiple high image events hosted here and large volumes of who visits wtc complexes together provide implicit value to your business .For your business that means higher visibility and greater footfalls, and for you ,greater avenues of growth.
Segregated service road for multiple entries and egress making for smooth traffic flow




Single basement for parking and services with landscape cutouts and direct pedestrian connections to the podium




Linear 5 floor MLCP that combines the various functions on the site




Efficiently planned transport network that minimized road length despite having individual drop-offs for every building




Completely vastu compliant plan




Perfect climatic orientation and resource conservation systems making it a green rated project




Multi-use spaces that combine work, play and stay philosophy of the project




Large public spaces on the ground plane that herald the urbane ethos of Chandigarh




Innovative use of the Chandigarh material palette and technology pivotal in the future growth of the city




Judicious use of the green belt, ground plane and terraces to create an environmentally prudent open space network with pedestrian priorty




Benefits
WTC BUILDINGS ON AVERAGE ENJOY 33% HIGHER OCCUPANCY AND 18% HIGHER RENTAL
HOME TO FORTUNE
500
COMPANIES
HIGHER OCCUPANCY ON AVERAGE *
RERA Registration No.

Location

WTC SIGNATURE


World Trade Center Chandigarh

WTC OFFICE RETAIL


WTC SUITS
Why WTC
World trade center is sign of business growth and prosperity for more than 40 years, World Trade Center Association is a powerful framework of business that runs through 330 cities and 100 countries. Established in 1970s, today it is the largest network of office complexes and intellectual capital enabling trade and commerce, connecting virtually every business and trading hub across the globe
WHY CHANDIGARH
Chandigarh has been rated as the "Wealthiest Town" of India. The RBI ranked Chandigarh as the twelfth largest deposit centre and tenth largest credit centre nationwide as of June 2012. Chandigarh IT Park (also known as Rajiv Gandhi Chandigarh Technology Park) is the city's attempt to break into the information technology world. Chandigarh's infrastructure, proximity to Delhi, Haryana, Punjab and Himachal Pradesh, and the IT talent pool attracts IT businesses looking for office space in the area.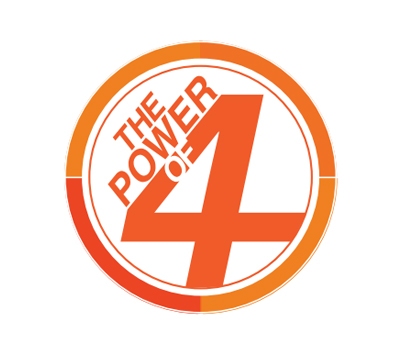 POWER OF FOUR
01 SECURITY OF INVESTMENT
Trust of businesses around 318 cities make WTC buildings...
---
---
We're here to help our clients, and achieve their ambitions.
World Trade Center Chandigarh Site 02, Block D Aero City Mohali
Homework Building,Chandigarh-Ambala highway,Zirakpur
For Sales Inquery Call us :
+91-99880-10405
We look forward to hearing from you!
We're here to help our clients, and achieve their ambitions.So let us know what you're interested in, or what you're looking for, and we'll get back to you shortly.
For Sales Inquery please feel free
to Call us
+91 99880-10405
(An authorised Sales Partner)
or
Contact us World Trade Center Chandigarh | WTC Chandigarh
Site 02, Block D Aero City Mohali
This site does not belong to the developer and only for information purpose and cannot be claimed as an official website.